Remarkable Hospice Services
Exceptional Medical Care and Support
Looking after a loved one with terminal illness can be too much to handle. Seek immediate assistance from professionals. For exceptional medical care, as well as emotional and spiritual support, count on the healthcare experts of Legacy Of Love Hospice in Littlefield, TX. Our services can help bring solace to the patient and concerned family.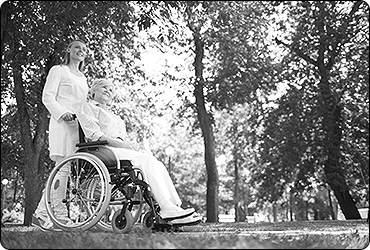 Our Hospice Care Services Include:
24/7 Medical Assistance From
a Registered Nurse
Advance Directive Assistance
Family Care
Pain Control
Patient Care
Physical, Social, Emotional,
and Spiritual Support
Members of Our Hospice Care Team:
Chaplains
Nurse Aides
Registered Nurses
Social Workers
Volunteers Trained
in Advance Directives
Provide Relief for Your Beloved
Our hospice services are available to patients of any age, illness, race, or religion. From assisting a terminally ill patient to comforting grieving relatives, our hospice care providers will never tire of supporting your family. We may not be able to cure your loved one, but we will do our best to ease his or her pain. Contact us today at (806) 385-9329 if you have hospice care inquiries.